Jan - 28
2019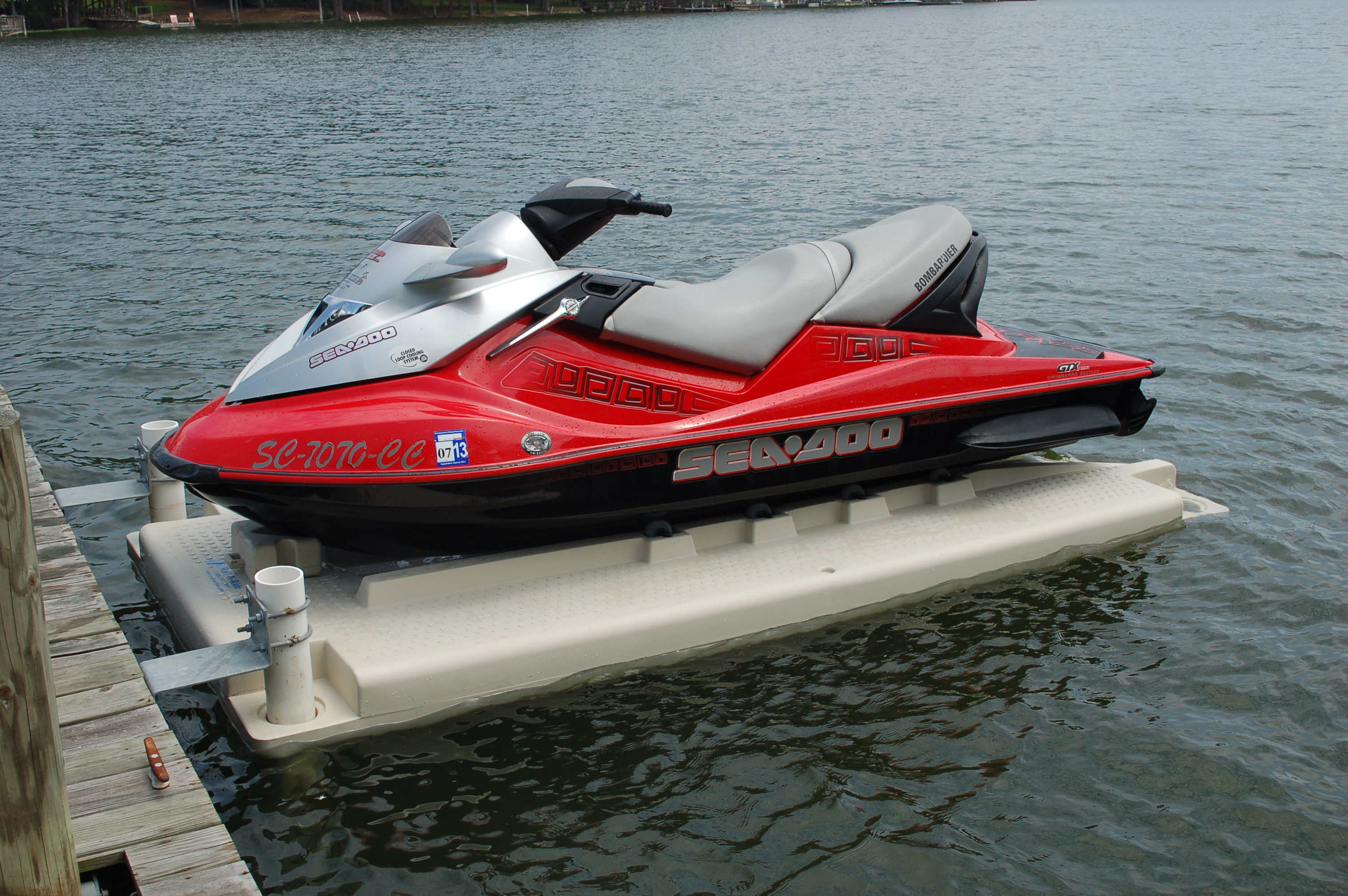 The Wheely Dock – the best choice for your Jet Ski!
The Wheely Dock – The best dock for your Jet Ski
An excellent Jet Ski deserves a great Jet Ski dock and lift. Keeping your Jet Ski out of the water will enhance the life and durability of your personal watercraft. Try our amazing Wheely Dock and keep your PWC safe!
Why should you use a Jet Ski Dock in the first place?
A good docking system will protect the hull of the jet ski getting damaged by shellfish and other marine plants, which will happen when the personal watercraft is left parked on the water. A jet ski dock will keep your investment dry, safe and protected.
Jet ski docks will give you a smooth and hassle-free loading and launching experience. This is much safer and easier than trying to launch from a boat trailer, which requires a ramp and fine precision to prevent any damage to the PWC.
A jet ski dock is more convenient to use and can carry all PWCs of any size both on saltwater and freshwater.
Why should you choose our Docks?
Our PWC and Jet Ski lifts are designed to be portable, the Wheely Dock is not the exception, it is easy to remove from the water in the off-season for storage indoors and it will help prolong the life of your personal watercraft.
Our PWC lifts are easy to install with simple cleats and connectors and don't require special tools. Our PWC and floating Jet Ski Docks provide you with everything you need to install and enjoy quickly. See our installation guides for even more information on installation and enjoyment of your dock.
Keep your PWC dry with one of our great Wheely docks!
– Features:
Angled inline rollers 3/4″ above rail line for easier launching
Attachable bow stop
8 Inline rollers
Feel free to check the rest of our products too! The Slider and Wheely dock systems also allow protection from wind and wave action. Here in Carolina Docks, you will find the best in docking systems available. And, we are always ready to answer your questions to ensure that you have exactly the right product to fit your needs.
CAROLINADOCKS.com offers various dry docking systems that add the convenience of putting your watercraft in and out of the water. The time saved from launching your watercraft can be used for enjoying the water.